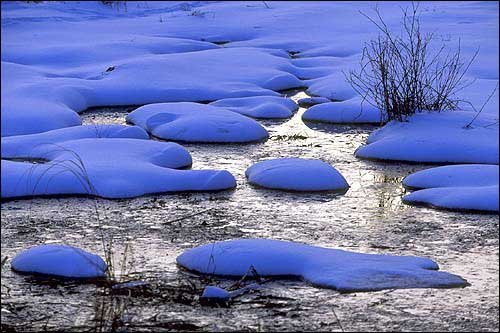 "Snow pillows," a photograph taken by Wally Emerson at the Baker
Wetlands, is on display at Fields Gallery, 712 Mass.
Stories this photo appears in:
Sierra Club to benefit from work sold at Fields Gallery
You might think of Wally Emerson as a Thoreau of the Baker Wetlands. It's not that he lives a life of seclusion and contemplation in a swamp shanty. But, much like Henry David Thoreau used prose to capture the essence of Walden Pond, Emerson uses photography to chronicle the diverse beauty of the wetlands.