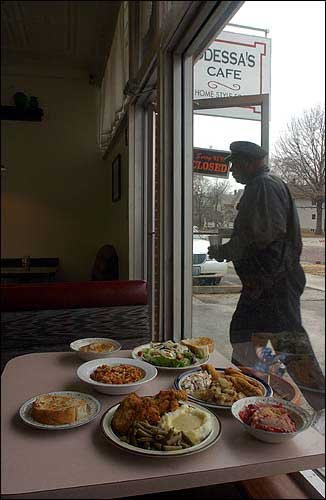 Odessa's Cafe, 409 E. 12th St., specializes in hearty foods that
can be made at home such as fried chicken, fried catfish fillets
and meatloaf. The restaurant, which opened in June, is owned by
Odessa Shorter, a Lawrence native.
Stories this photo appears in:
Odessa's Cafe serves up hearty fare amid familiar faces
Odessa Shorter has gone from giving orders to taking them. Shorter, 39, spent 20 years working as a traffic cop in San Diego before returning to her hometown of Lawrence to open a little neighborhood restaurant, Odessa's Cafe, in June 2002.