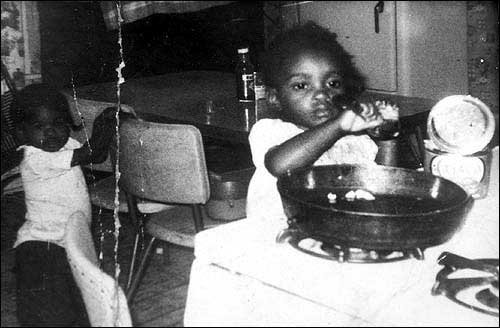 Odessa Shorter, Lawrence, says she has loved to cook since she was
a child. She is pictured above cooking fried chicken.
Stories this photo appears in:
Odessa's Cafe serves up hearty fare amid familiar faces
Odessa Shorter has gone from giving orders to taking them. Shorter, 39, spent 20 years working as a traffic cop in San Diego before returning to her hometown of Lawrence to open a little neighborhood restaurant, Odessa's Cafe, in June 2002.