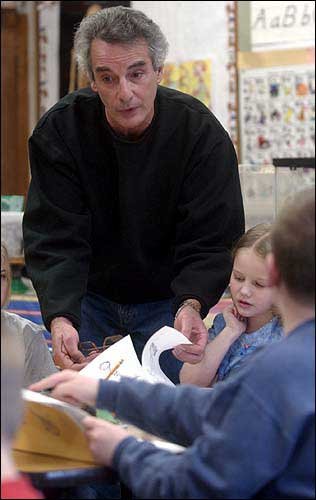 Tom Alexios has created a jazz coloring book/workbook that he is
introducing into grade schools to get children interested in jazz.
Alexios discusses the book with Brianne Myers, right, and her third
grade class Wednesday at New York School.
Stories this photo appears in:
Lawrence resident's coloring book helps introduce music style to youths
"Jazz has been off the radar screen of today's young kids," Tom Alexios says. "Hip-hop and rap are everywhere. But here's this genre of music that kids weren't being introduced to until it was too late." That's why the jazz aficionado has created "An Introduction to Jazz Workbook," a visual teaching tool designed to get children as fired up about Ellington as Eminem.