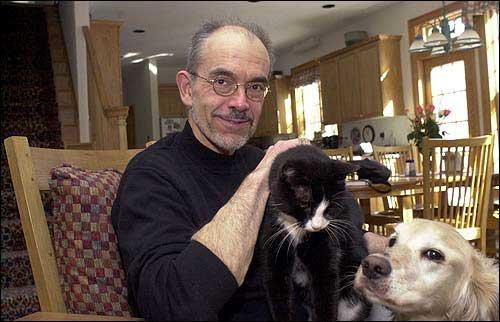 Author Wally Lamb poses at home with his pets, Icarus and Echo,
right, in Mansfield, Conn. Lamb's new book, "Couldn't Keep it to
Myself," is a collection of stories by female inmates in a
Connecticut prison, whom he coached and edited through a prison
writing workshop.
Stories this photo appears in:
Wally Lamb's latest book lends voice to female inmates
For Wally Lamb, success as a best-selling author has meant a new home in rural eastern Connecticut and global fame. But it also has bred a keen sense of responsibility -- a desire to give something back to society.