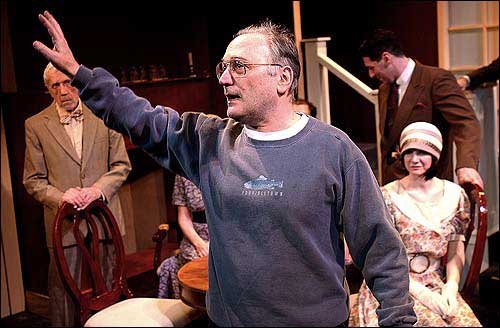 director Ike schambelan talks with his cast during a break in dress
rehearsal for the play "Ten Little Indians" in New York. The
Theater By The Blind production runs through Feb. 16. Actors seen
behind the director are, from left, Adam Michener, Pamela Sabaugh
and Nicholas Viselli.
Stories this photo appears in:
Actors take charge of New York stage despite blindness
Gary Bergman bounds onto the stage, hopping backward down a short flight of stairs -- a dangerous move, even for the most agile. George Ashiotis enters more cautiously, feeling his way across a complex set that is new to him.