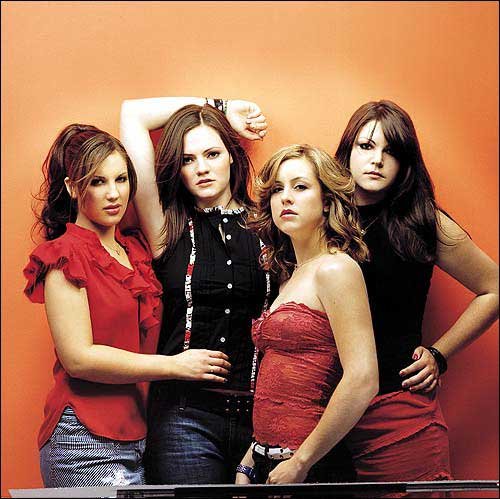 The Donnas members Allison Robertson, left, Brett Anderson, Torry
Castellano and Maya Ford just released their major-label debut,
"Spend the Night."
Stories this photo appears in:
The Donnas go from junior high friends to being America's hottest girl band
Four junior high friends from the Bay Area assembled an all-girl rock group in order to perform at their school's "battle of the bands" contest. Almost 10 years later they're still together, conquering radio, MTV and network television. No this isn't the plot of a Disney Channel movie. This is the story of The Donnas.