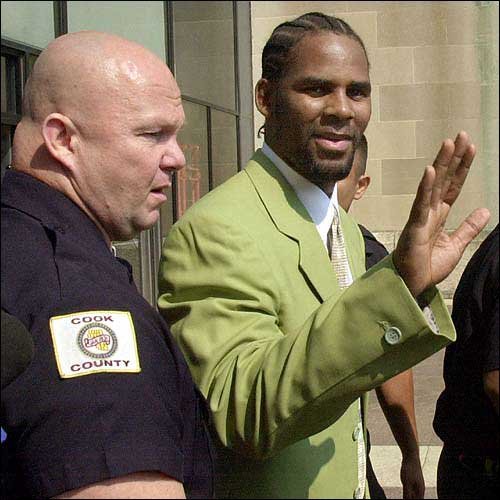 Despite two arrests on child pornography charges, singer R. Kelly's
musical career is thriving. Since his most recent arrest last
month, the Grammy-winning singer has written a No. 1 song for the
teen boy band B2K and scored his own hit with the sexually charged
"Ignition."
Stories this photo appears in:
Despite child porn charges, singer flourishes on the charts
When R. Kelly was arrested on child pornography charges last year, some wondered whether it would be a devastating blow to his career. The answer, so far, is a resounding no.