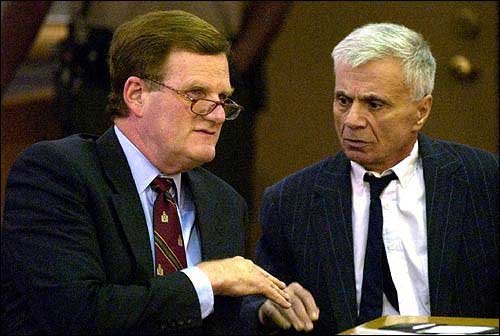 Actor Robert Blake, right, accused of killing his wife in 2002,
will tell his story in a jailhouse interview with ABC's Barbara
Walters. Blake is shown in this August 2002 file photo with his
former attorney Harland W. Braun. Braun was the first of two
attorneys to resign from the Blake case because of the actor's
insistence to go public with his story.
Stories this photo appears in:
Attorneys object to TV appearance, but won't interfere
Actor Robert Blake will get his wish: a chance to defend himself on national television.