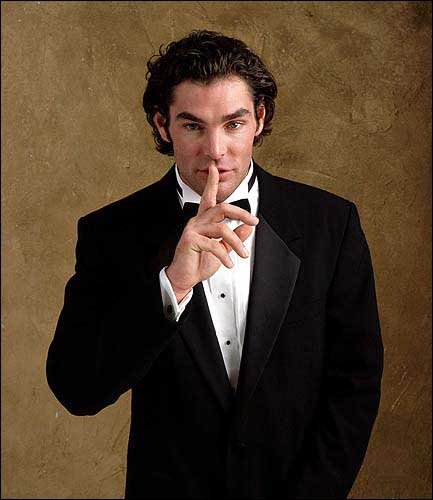 Evan Marriott, star of Fox's "Joe Millionaire," was surprised with
a $1 million check to split with his chosen love interest, Zora
Andrich, a 29-year-old teacher from New Jersey. The show, based on
the premise that Marriott was a $50 million heir who could pick
among 20 women vying for his attention, aired its season finale
Monday night.
Stories this photo appears in:
$1 million gift sweetens close of show's finale
Zora got the nod, and a diamond ring, from Evan Marriott when the "Joe Millionaire" finale aired Monday night. Then the happy couple got a million dollars to split from the show -- the "shocking twist" viewers had been promised.