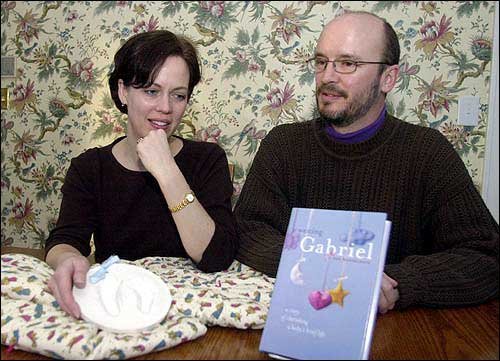 Amy Kuebelbeck, left, and her husband, Mark Neuzil, reflect on the
life of their son, Gabriel, who died three hours after he was born
in 1999. Kuebelbeck has written a book about their experience,
"Waiting with Gabriel: A Story of Cherishing a Baby's Brief Life."
Stories this photo appears in:
He had 10 tiny fingers, 10 tiny toes and a hint of downy dark hair. He was a perfect newborn -- except for his heart.