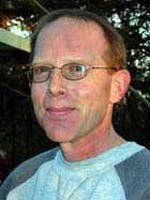 Bill Rich, one of the Outhouse's founding fathers, would later
become a personal assistant for William S. Burroughs before the
death of the author and Lawrence resident. Today Rich works with
disabled adults at Community Living Opportunities.
Stories this photo appears in: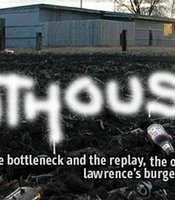 Long before the Bottleneck and the Replay, the Outhouse ruled Lawrence's burgeoning rock scene
Remember the Outhouse. Though their cry is quieted with each passing year, the soldiers who once turned a nondescript cinder-block shack on the edge of Lawrence into a punk rock icon still roam the earth. Always proud but never haughty, they'll gladly share their war stories with a little persuasion. Just don't believe any of them.