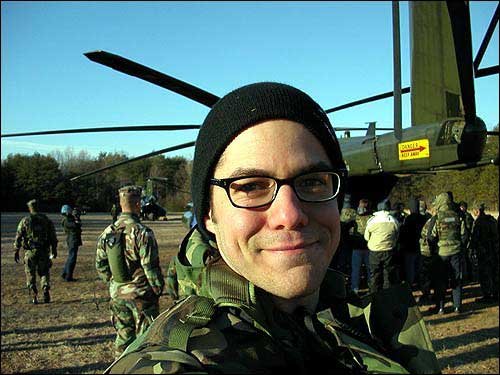 MTV News correspondent Gideon Yago poses for a photo during his
"boot camp" training at the Marine base in Quantico, Va. This
month, Yago went to Kuwait where he visited soldiers and young
Arabs, compiling a diary for MTV and its Web site. Yago's effort is
part of the music network's plans to cover for its youthful
audience a potential war with Iraq.
Stories this photo appears in:
The network of Eminem and "The Osbournes" is getting ready for war, too.