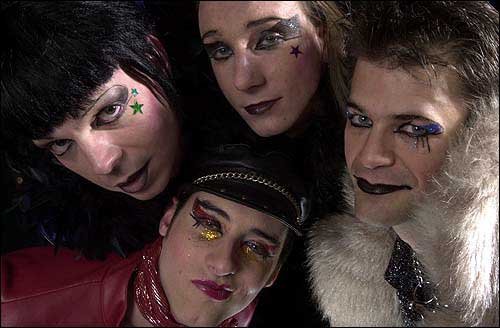 From Left, Mercury, vocals, Atom Smashing, synth bass, LeXXXis,
lead guitar, and M.A. Sheen, drums, make up the Lawrence glam band
Vibralux.
Stories this photo appears in:
Things learned from starting a glam rock band: 1. Wearing bubble wrap and women's underwear onstage, though garishly naughty, can be unbearably cold. 2. Out of smokes? Write a song about chain smoking and con the crowd into throwing cigarettes onstage during the song. 3. The key to successfully designing a three-foot fire-breathing phallus is the fireproofing.