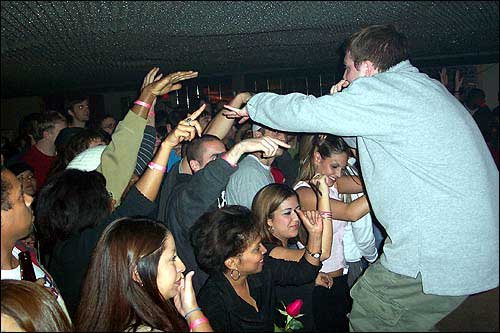 Rapper Mac Lethal performs recently at The Pool Room.
Stories this photo appears in:
Given the long hours waiting around in bars with little to do, it's no wonder that many Midwest musicians know how to play pool. For most bands, the ability to shoot a game of eightball is as fundamental as the ability to drink beer or mismanage money. So it seems an appropriate fit that the two should come together. And over the last year at The Pool Room, 925 Iowa, that's been the case.