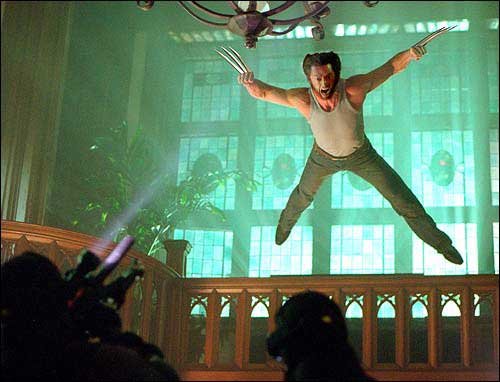 Actor Hugh Jackman plays Wolverine in the film "X2: X-Men United."
"X2" kicked off this summer's blockbuster season, which is not
keeping pace with last year's.
Stories this photo appears in:
This year's movie superheroes are getting licked by last year's. While "The Matrix Reloaded," "X2: X-Men United," "The Hulk" and "Terminator 3: Rise of the Machines" had big weekend openings, Hollywood revenues lag behind the record pace of 2002, when "Spider-Man" and "Star Wars" ruled the summer.