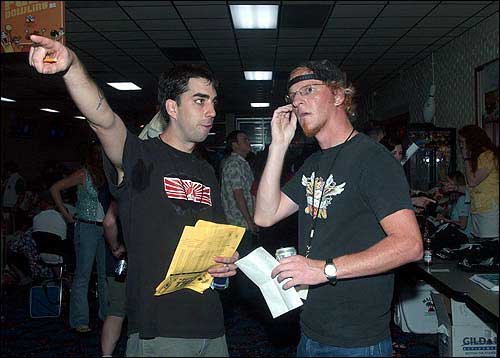 Will Russell, left, and Scott Shuffitt, founders of the second
annual Lebowski Fest, manage their event at the AMF Rose Bowl in
Louisville, Ky. Russell and Shuffitt, lifelong friends and business
partners, first conceived the notion of the Lebowski Fest while
manning a T-shirt and sticker booth at a tattoo convention. The
pair found a small, affordable bowling alley, printed up $30 worth
of fliers and waited to see what would happen.
Stories this photo appears in:
The Real Lebowski lives. And people love him.