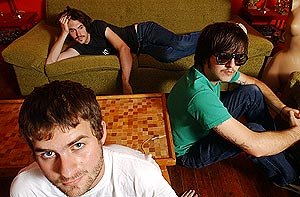 Stories this photo appears in:
Salt the Earth busts ass on tour 'Roman Empire' style
After multiple tours across the country, Salt the Earth is finally starting to go places. Though formed just two years ago, the Lawrence four have already performed more shows, logging more more tour miles than many of their veteran peers. That constant work is starting to pay off.