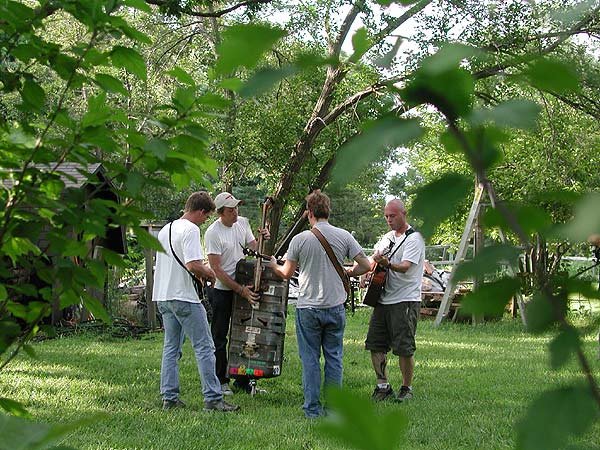 Split Lip out at Wayne's mom's farm near Newton, pickin' for a
coming episode of Fusion. The episode -- which will be the debut
under the show's new name, The Turnpike -- airs June 26 on Channel
6.
Stories this photo appears in:
The rowdiest bluegrass band in Kansas reunites after a year apart
Split Lip Rayfield's Kirk Rundstrom is probably one of the meanest looking guys in bluegrass. With his shaved head, occasional muttonchops and full-arm tattoos, Rundstrom gives the impression that the only way you'd get him in a bluegrass band is to sentence him to community service.