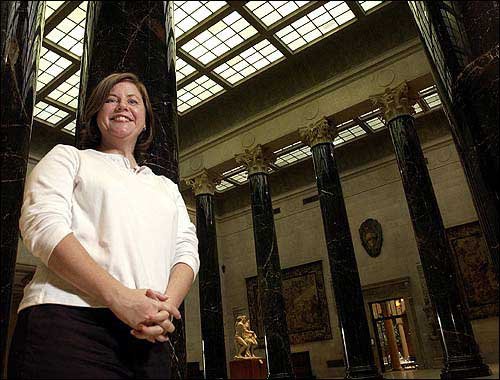 Brenda Barton, associate for membership services at the
Nelson-Atkins Museum of Art in Kansas City, Mo., helps young adults
connect with the museum and Kansas City's art community. Barton has
spent 10 years turning the Young Friends of Art into a group of
1,300 volunteers.
Stories this photo appears in:
Museum membership recruiter turns on young crowd to KC fine arts scene
A decade ago single people craving culture wrote a $30 check to the Nelson-Atkins Museum of Art and became instant members of its young friends group. But sending in money was about all these swinging singles did, until a perky, 22-year-old named Brenda Barton stood up at a meeting and asked, "Can we have wine at the museum on Friday nights?"