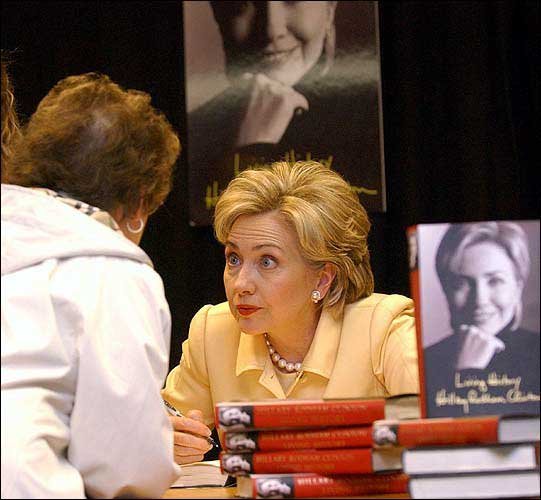 Sen. Hillary Rodham Clinton, D-N.Y., right, autographs copies of
her new book, "Living History," at the Barnes & Noble bookstore
in New York's Rockefeller Center. More than a thousand people lined
up Monday to get the senator's autograph.
Stories this photo appears in:
More than 1,000 people clamored for Hillary Rodham Clinton's new book, an autograph and a chance to meet the senator on Monday as she launched a rock star-like tour to promote her long-awaited memoirs.