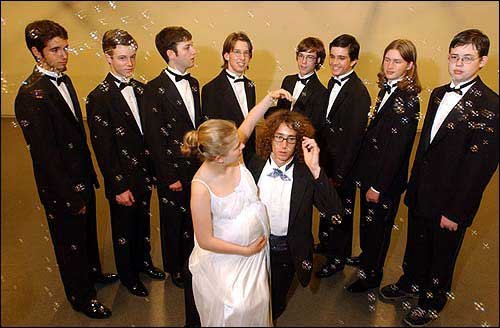 Cast members in Summer Youth Theatre's production of "Funny Girl"
prepare for a recent rehearsal. Erin McDowell, front left, plays
Fanny Brice, the aspiring Vaudeville actress on which the play
focuses. The show opens Thursday at the Lawrence Arts Center, 940
N.H.
Stories this photo appears in:
It's the day before opening night, and the purple curtains are drawn tight in the Lawrence Arts Center theater.