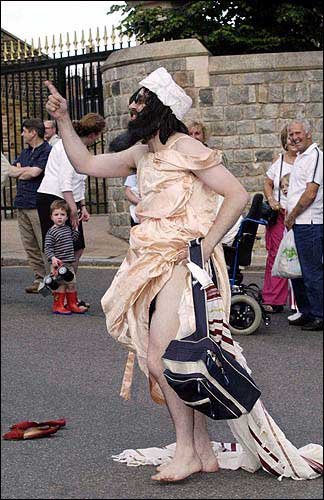 After greeting guests outside Windsor Castle, Aaron Barschak, 36,
reportedly broke into Prince William's 21st birthday party Saturday
night. Barschak, who calls himself a "comedy terrorist," was
arrested on suspicion of burglary and was released Sunday without
being charged.
Stories this photo appears in:
In a breach of royal security, a publicity seeking comedian burst onto the stage at Prince William's 21st birthday party and snatched a microphone from the prince as he addressed 300 guests, including his father and Queen Elizabeth II, news reports said Sunday.