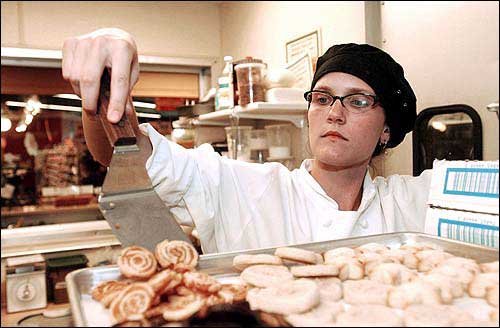 Alison Olewnik transfers cookies onto a pan. Olewnik, a pastry chef
and baker at Community Mercantile Co-op, learned the chemistry of
baking at the Manhattan-based American Institute of Baking.
Stories this photo appears in:
Pastry chef Alison Olewnik has mastered the sweet science of baking
You can tell right away how good a pastry chef and baker Alison Olewnik is - just peer into the little sample baskets that line the countertops outside her kitchen. They're empty.