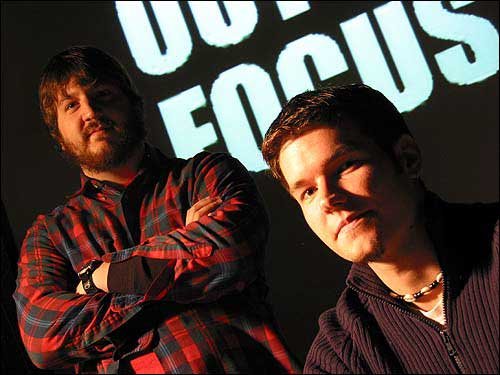 Out of Focus organizers Jeff Ruggles, left, and Matt Toplikar are
attempting to provide a monthly forum for area filmmakers.
Stories this photo appears in:
Small cities constantly face losing creative minds to the promising lures of a larger metropolis. But Jeff Ruggles hopes to channel the hidden talents of local filmmakers out to the public and establish a thriving indie scene in Lawrence.