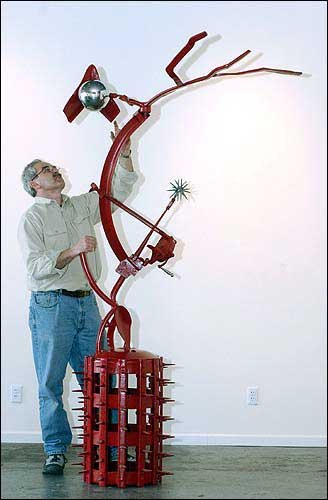 David Vertacnik tinkers with his sculpture, "Fruit of the Vine," at
the Dennis Morgan Gallery in Kansas City, Mo.
Stories this photo appears in:
Sculptor transforms mechanical to organic in 'Kinetic Bouquet'
It's the thick of winter, and the trunks of David Vertacnik's apple trees jut upright from the frozen sod, their bare branches outstretched against a gray Kansas sky. He can see all 95 of them from the windows of his studio, east of Lawrence off Kansas Highway 10.