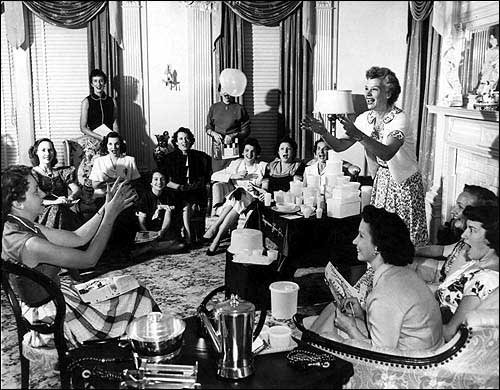 Women participate in a Tupperware partY in this undated Smithsonian
Institution photo. A new exhibit, running through March 21 at the
Columbus College of Art and Design in Columbus, Ohio, showcases the
products and the party-holders over the past seven decades.
Stories this photo appears in:
It may have been the most famous party of the last century. The Tupperware party, introduced in 1948 and raised to a marketing art by a poor Detroit housewife in the 1950s, put the fun into food storage.