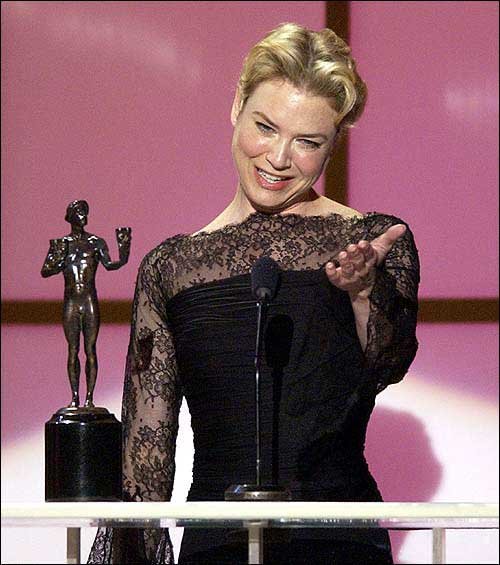 Actress Renee Zellweger accepts her award for outstanding actress
in a leading role in a motion picture for her work in "Chicago" at
the ninth annual Screen Actors Guild Awards in Los Angeles.
"Chicago" also won the best cast ensemble award Sunday night.
Stories this photo appears in:
Crime paid at the Screen Actors Guild Awards on Sunday, as the musical "Chicago" and lead actress Renee Zellweger proved that a murderess can become a celebrity, and Daniel Day-Lewis won for playing a vicious 19th-century thug in "Gangs of New York."