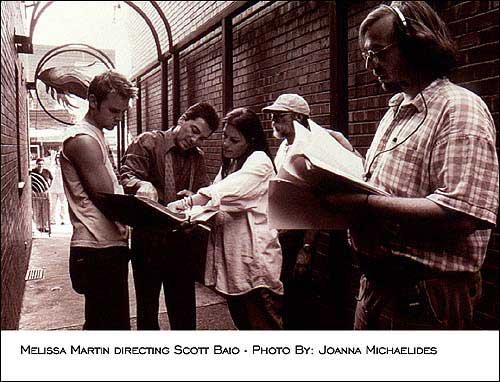 Scott Baio, center left, confers with filmmaker Melissa Martin on
the set of "The Bread, My Sweet."
Stories this photo appears in:
TV veteran relishes role in indie romance
"I had one woman come up to me and say, 'I had to tell you I did not want to see this film because YOU were in it,'" Scott Baio recalls. "It was because of all my television baggage. Then she said, 'But it made me forget everything I knew about you.'" That reaction is common from audience members who witness the former sitcom regular transform into a commanding leading man in the indie romance, "The Bread, My Sweet."