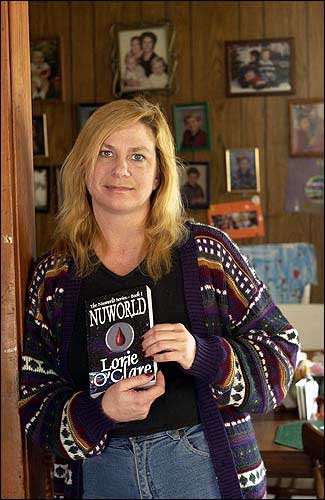 Laurie fitzgerald's first book, "Nuworld," was published in January
and is the first in a six-book romance/science fiction series.
Fitzgerald published the books under the pen name Lorie O'Clare.
Stories this photo appears in:
Fledgling Lawrence writer publishes first novel
Laurie Fitzgerald drags herself out of bed about the time a lot of college students are just getting home and delivers three routes worth of newspapers before the sun rises.