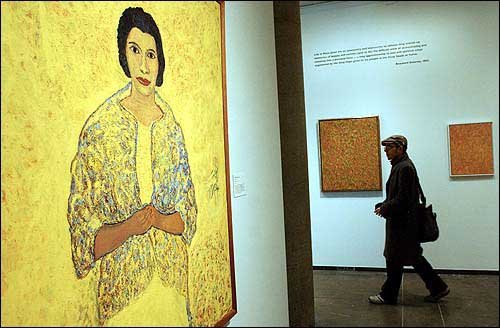 A visitor walks through the Beauford Delaney retrospective exhibit
at the Carpenter Center for the Visual Arts on Harvard University's
campus in Cambridge, Mass. A portrait of singer Marian Anderson,
left, among 29 Delaney paintings on view at the center through May
4, demonstrates the artist's love for the color yellow.
Stories this photo appears in:
Beauford Delaney used yellow as his signature
Artist Beauford Delaney chose his worlds like colors from a palette: He glided through Harvard Yard and Harlem, from Greenwich Village to Paris, equally at home in smoky jazz halls as he was in art galleries.