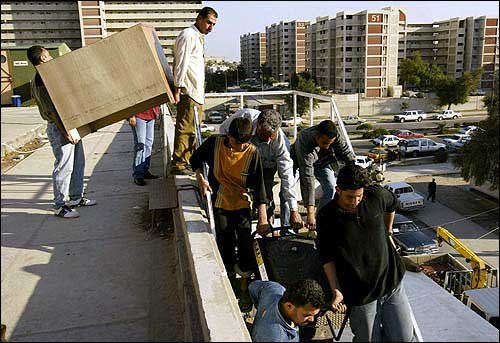 Iraqi workers take furniture and a generator belonging to foreign
media down from the rooftop of the press center in Baghdad. With
war looming, some members of the foreign media are leaving Baghdad.
Stories this photo appears in:
ABC and NBC ordered their reporters out of Baghdad on Monday, as news organizations weighed safety concerns against the desire to be in the center of the world's biggest story.