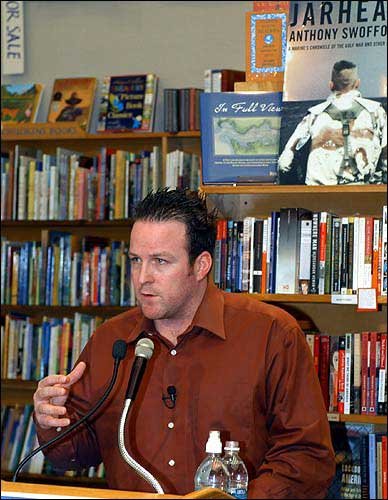 Anthony Swofford, author of "Jarhead," an autobiographical account
of his time as a marine during the Gulf War, speaks at a book
signing in Portland, Ore.
Stories this photo appears in:
Twelve years ago, Marine sniper Anthony Swofford was in the middle of America's first war against Saddam Hussein. He stalked Iraqi soldiers, rejoiced as enemy shells exploded around him and opened his mouth to catch petroleum drops raining from oil wells torched by Saddam's men.