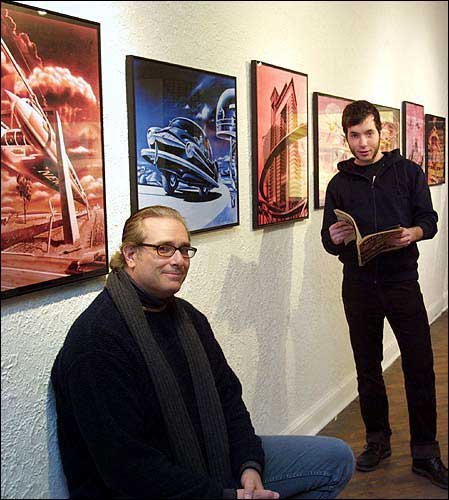 Todd Kimmell, left, director the Lost Highways Archive &
Research Library, and curator Jared Rosenbaum pose in the
Philadelphia gallery with some works by the futuristic illustrator
A.C. Radebaugh. The exhibit "Radebaugh: The Future We Were
Promised" will run at the gallery until August.
Stories this photo appears in:
Armed with monacle and airbrush, A.C. Radebaugh was ahead of his time
The post-World War II optimism that pervaded the nation extended to the not-too-distant future, with its promise of spaceship-traveled skyways whirring in a utopia of streamlined cityscapes.