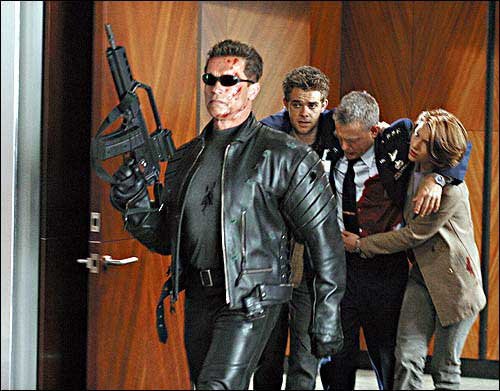 Actors, from left, Arnold Schwarzenegger, Nick Stahl, David Andrews
and Claire Danes appear in a scene from Warner Bros. Pictures'
"Terminator 3: Rise of the Machines." A record number of movie
sequels and prequels are on the slate for 2003.
Stories this photo appears in:
Record number of sequels, prequels are out this year
All good things must end, except in Hollywood, where pretty much anything that finds an audience the first time becomes ripe for a follow-up.