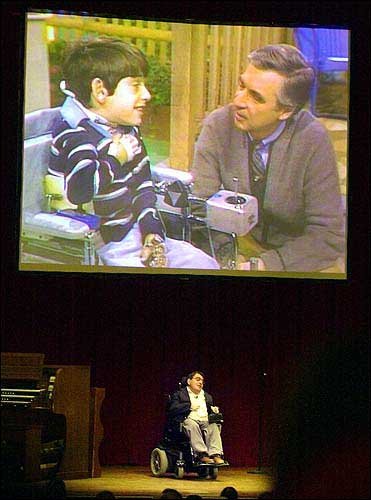 Jeffrey Erlanger of Madison, Wis., takes part in a public memorial
to children's television pioneer Fred Rogers of "Mister Rogers'
Neighborhood" in Pittsburgh. Shown onscreen at Saturday's memorial
is Erlanger in the early '70s as he appeared during a visit with
Rogers on the show. Rogers died Feb. 27 of stomach cancer at age
74.
Stories this photo appears in:
About 2,000 friends, celebrities and strangers gathered Saturday to celebrate the life of Fred Rogers, the television pioneer whose "Mister Rogers' Neighborhood" has been watched by generations of children.