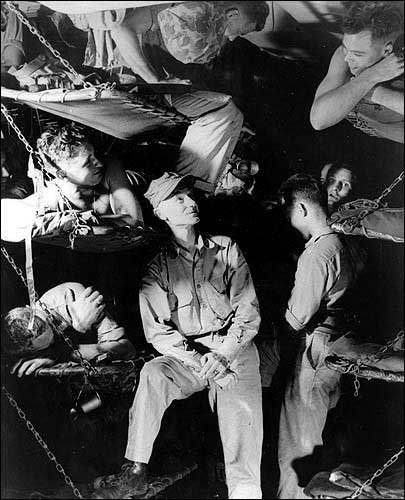 AMERICAN WAR CORRESPONDENT Ernie Pyle, center, talks with Marines
below decks on a U.S. Navy transport during World War II in March
1945. Pyle's life and words are the subject of the one-person show,
"Ernie Pyle's War."
Stories this photo appears in:
Martin Treat returned home from Vietnam in 1970, facing the anti-war sentiment of many Americans. Feeling rejected, he burned his uniform.