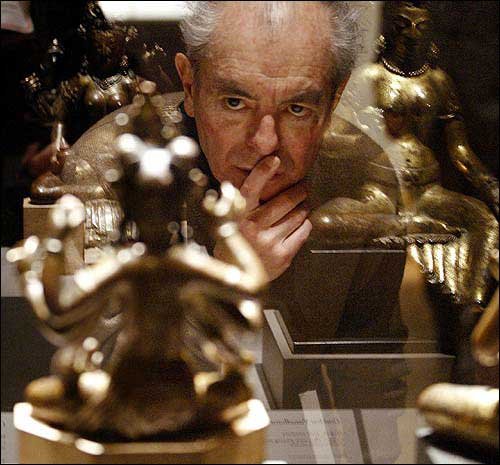 ART COLLECTOR GEORGE ORTIZ LOOKS at statues of goddesses from 10th
and 11th century Nepal at a preview for a Himalayan art exhibit at
the Art Institute of Chicago. The exhibit includes 190 works from
both Buddhist and Hindu traditions ranging in date from the fifth
to the 19th centuries.
Stories this photo appears in:
The majesty and holiness of the Himalayas have enthralled art curator Pratapaditya Pal for nearly 50 years, and he believes religious art from those mountains can be a shelter in a war-torn world.