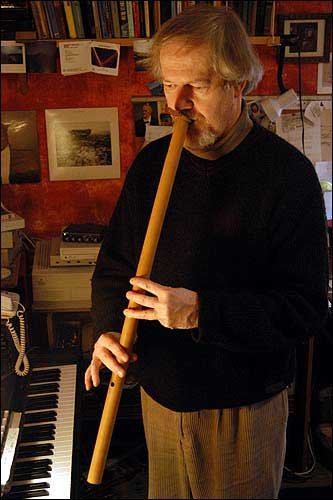 INGRAM MARSHALL PLAYS the gambuh, a Balinese flute, in his home
studio in Hamden, Conn. The 60-year-old composer has written enough
music to fill at least seven albums and produced numerous concerts.
Stories this photo appears in:
Ingram Marshall's home studio, painted blood red, is crammed with electronic equipment: a computer, eight-track recorder, several keyboards, a synthesizer, mixers and amplifiers.