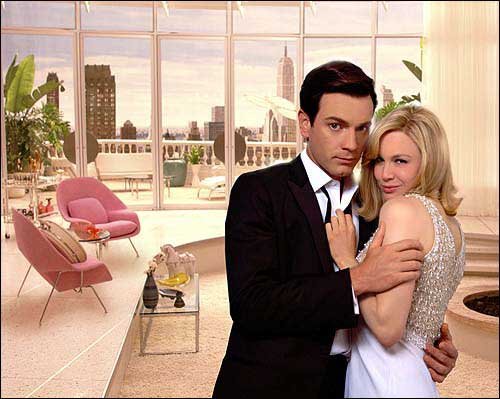 Ewan McGregor and Renee Zellweger appear in a scene from Fox's new
release "Down With Love," in this undated publicity photo. "Down
With Love" will be featured today in New York's Tribeca Film
Festival.
Stories this photo appears in:
A combination of pain, passion and hometown pride inspired Robert De Niro and his business partner, Jane Rosenthal, to organize the first Tribeca Film Festival after the Sept. 11 terrorist attacks.