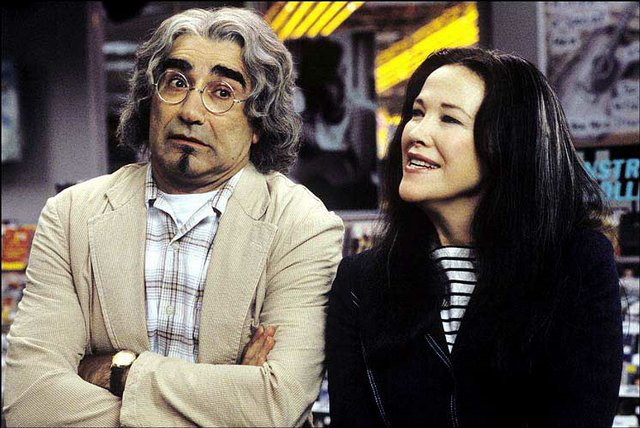 Eugene Levy, left, and Catherine O'Hara star as an estranged
songwriting duo who gets back together in "A Mighty Wind."
Stories this photo appears in:
Rabble-rouser Michael Moore may have cornered the market on commercial documentaries, but Christopher Guest has established an equal rep with mockumentaries. The writer-director has played crucial roles (behind and in front of the camera) in three of the funniest phony docs ever made. Now his latest piece endeavors to position itself alongside the holy trinity of "This is Spinal Tap," "Best in Show" and "Waiting for Guffman."