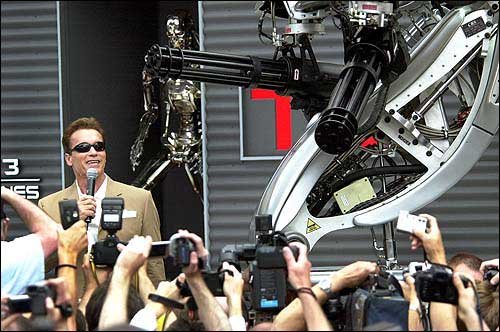 Arnold Schwarzenegger poses next to a robot for the promotion of
his new film "Terminator 3," directed by American Jonathan Mostow,
on the sideline of the 56th Film Festival in Cannes, France.
Saturday's appearance was for advance publicity; the film will not
be shown at Cannes.
Stories this photo appears in:
When you're the world's most famous cyborg, there's no need to bring your movie along to make a fuss at the Cannes Film Festival.