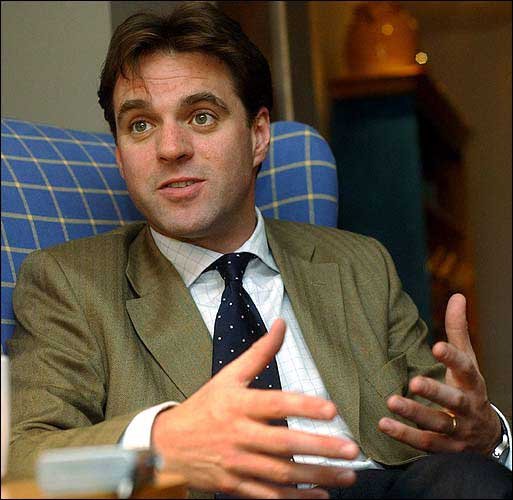 Historian and author Niall Ferguson talks about his new book,
"Empire," during an intetrview in Cambridge, Mass. "Empire," a
follow-up to a television series that drew 2.5 million viewers in
Great Britain, is a spirited defense of Britain's record as an
imperial power.
Stories this photo appears in:
It was 20 years ago that Niall Ferguson first stuck his neck out for the British Empire. He spoke at the Oxford Union, the debating society where Great Britain's budding politicians try to make their careers.