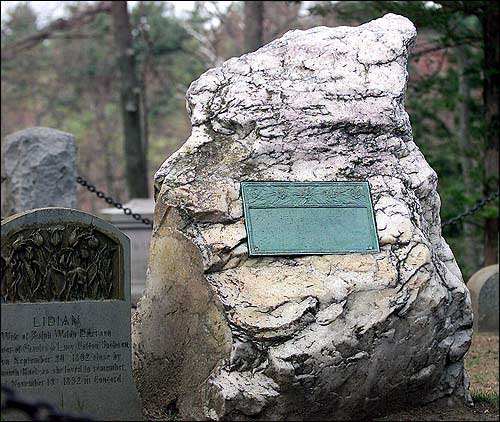 THE ROUGH-HEWN HEADSTONE over the grave of Ralph Waldo Emerson,
right, sits next to that of his second wife, Lidian, in the Sleepy
Hollow Cemetery in Concord, Mass. Emerson, the famed American
essayist, was born 200 years ago this spring.
Stories this photo appears in:
Concord is a town for walking, for circling the narrow trail around Walden Pond, or stepping past the graves of Sleepy Hollow, or loafing along the landmarks of Monument Square, with its pillared churches and flat-brick civic hall.