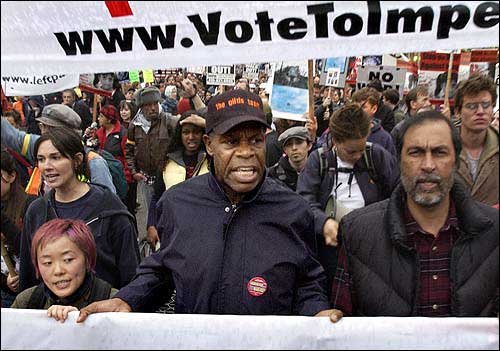 "Lethal Weapon" star Danny Glover, center, takes part in a March 19
antiwar protest in San Francisco. Glover is the target of a
threatened boycott by the conservative public interest group
Judicial Watch, which seeks to force telecommunications giant MCI
to dump him as its pitchman because of his expressed views on Cuba
and against the Iraq war.
Stories this photo appears in:
Celebrities shunned for antiwar stance
"Lethal Weapon" actor Danny Glover is the latest celebrity facing an icy brand of national pride that puts the pinch on public figures who question American foreign policy.