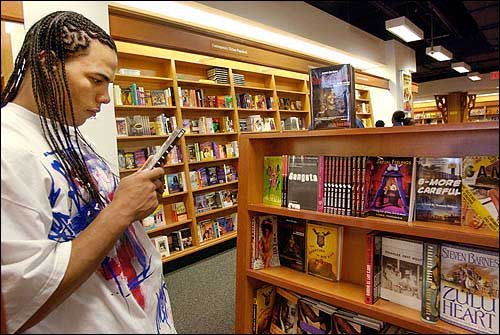 Jose Perez, 21, reads the cover notes on "Gangsta," one of a number
of hot selling books that represent "street life fiction," in the
Hue-Man Bookstore in New York's Harlem neighborhood. The popular
books detail sex, drugs, crime and life on the street.
Stories this photo appears in:
Jose Perez wasn't interested in books as a child. They were boring, hard to understand. They didn't speak to him the way rap and hip-hop did.