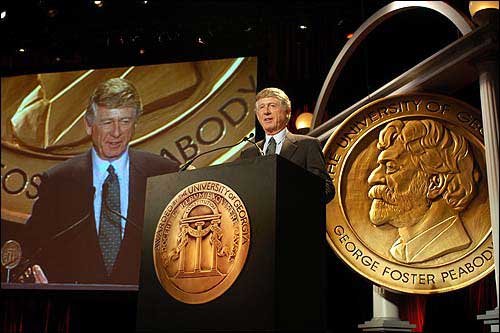 ABC News' Ted Koppel addresses guests after accepting his Peabody
Award for "Nightline -- Heart of Darkness," at the Waldorf-Astoria
in New York. Television's most prestigious awards will now be given
out on television. This comes courtesy of A&E, where the 62nd
annual Peabody awards will air Sunday.
Stories this photo appears in:
At last, a medium the Peabodys have done much to elevate is returning the favor with some coast-to-coast face time.