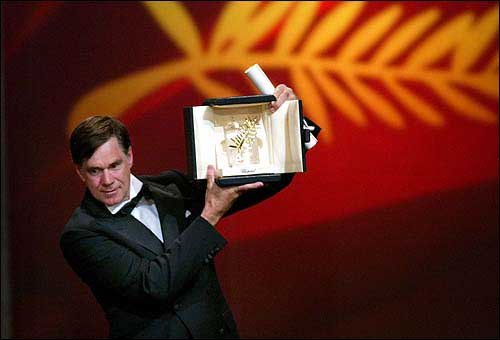 American director Gus Van Sant poses with the Palme d'Or he won for
the film "Elephant" during the award ceremony of the 56th Film
Festival in Cannes. The film, inspired by the Columbine high school
shootings, took the top prize Sunday at Cannes and was the first
American director's win since Quentin Tarantino for 1994's "Pulp
Fiction."
Stories this photo appears in:
Van Sant movie loosely based on shootings
Director Gus Van Sant's "Elephant," a disturbing film loosely based on the Columbine shootings, won top prize Sunday at the Cannes Film Festival.