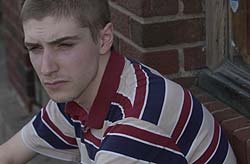 Producer Jon Allen's documentary of the hip-hop scene in Lawrence
-- "Looking for Today" -- premieres Saturday at the
Bottleneck.
Stories this photo appears in:
Just a few years ago, Lawrence was a rock town. Period. Sure, there were those with hip-hop visions, but they weren't to be found on flyers nor on stage. Not yet.