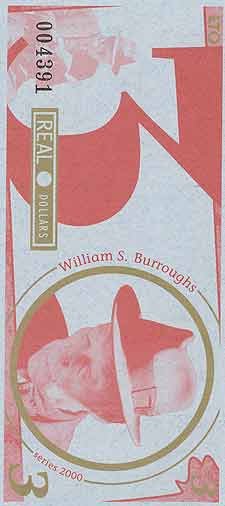 The 3 dollar REAL bill, featuring beat poet William S. Burroughs,
who lived in Lawrence before his death.
Stories this photo appears in:
Lawrence's local currency flirts with extinction
Three years ago, Dennis "Boog" Highberger and his band of merry activists embarked on one of the greatest experiments in Lawrence's brief history. The idea was to print and distribute a local currency, organize a non-profit agency to oversee the project, convince local businesses to accept the new bills and motivate the public to trade in their Benjamin bills for Burroughs bucks.